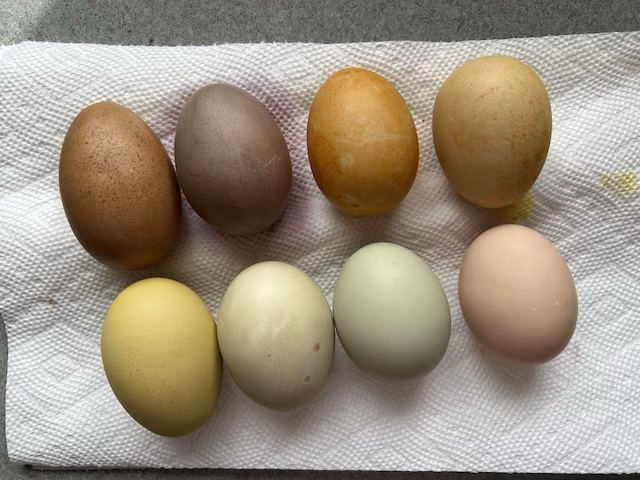 Natural Colourants
You know we only use natural colourants in our soap- nothing artifical or synthetics for dyes and colouring. So it's been fun every Easter experimenting with natural colours for our eggs as well. We have found some natural colourants work well for soap as well as eggs, and some not!
One of my favourite ways to decorate eggs is the traditional Ukrainian Pysankas. You use melted beewax to draw your lines, using layers of colours to achieve your final design.
However, I have yet to try using natural colourants to layer on top of each other using this traditional method.
Our family has been decorating eggs this way for years and my mom still has eggs that were done decades ago.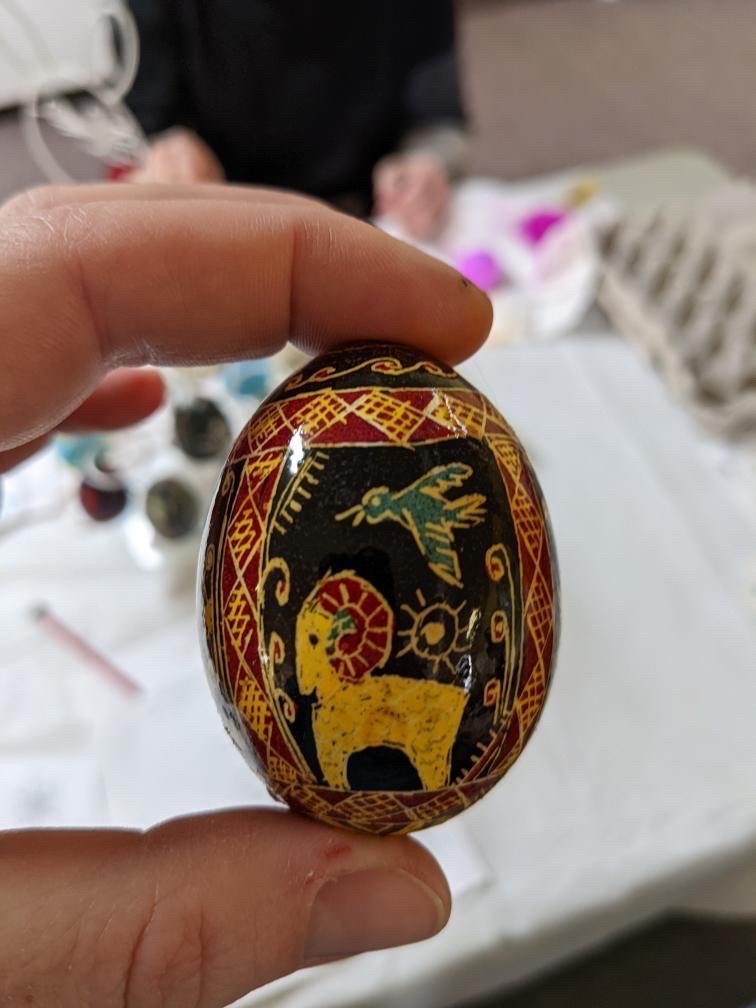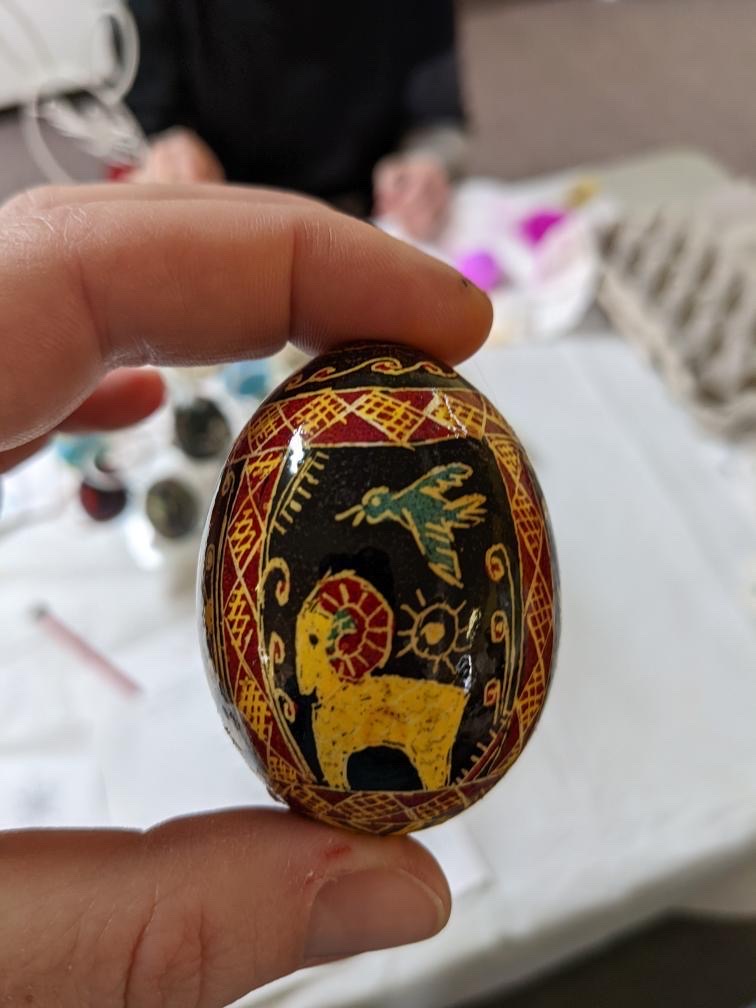 A traditional pysanka design made by my grandmother years ago.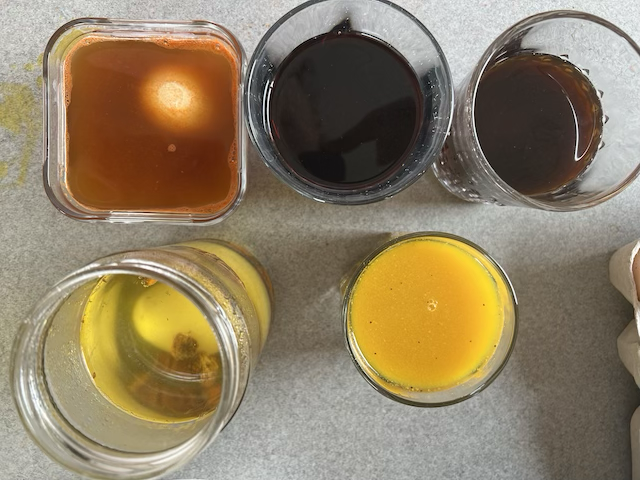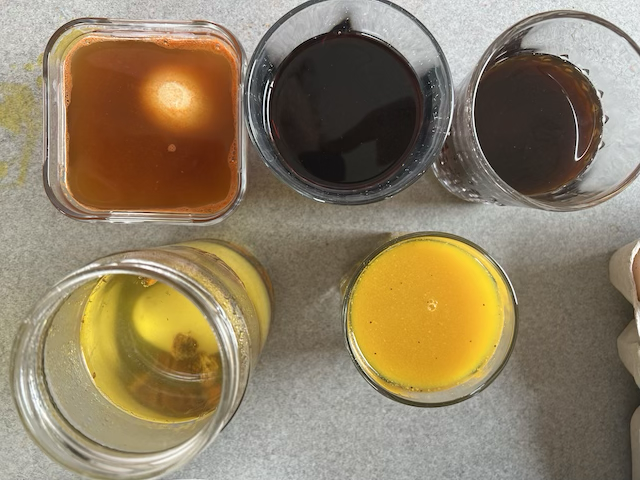 Our Colour Experiments
We have tried in the past- tea, beet juice, cayenne powder, calendula, alkanet, cucumber, rose petals.
But this year we did paprika, coffee, red wine, tumeric, red onion skins and curry powder.
Tumeric gives amazing yellow colouring- in soap and on eggs! But I accidentally spilled some liquid on my counter and I see it even dyed my countertop- eeps.
Then I really liked the deep red from the red wine and orange from the paprika. I didn't find the curry to work too well nor the red onion skins.
I boiled each plant material or liquid for 15 min and added a splash of vinegar. The vinegar helps soften the shell slightly to help absorb the colour. Then I let the eggs soak for 20 min or so before removing them.
Another one of our favourite ways to decorate an Easter egg is to make a flower imprint, like we did with this prairie crocus flower!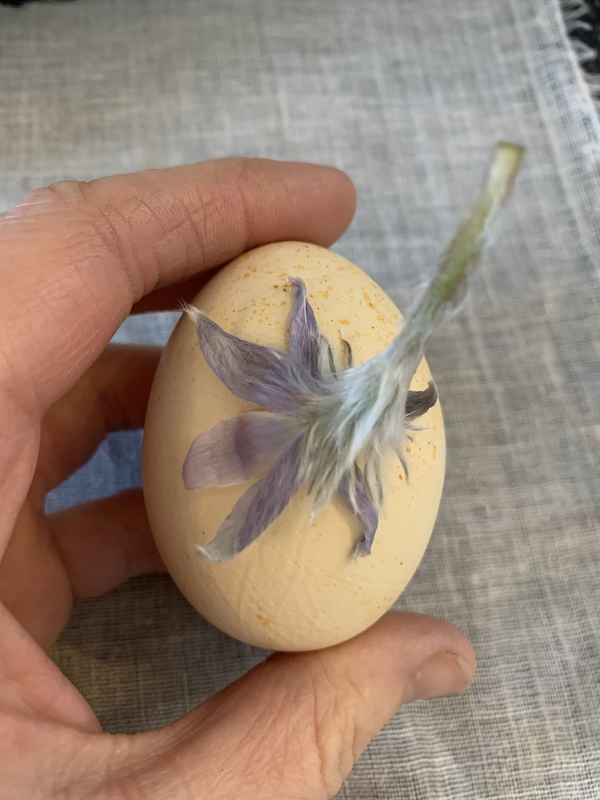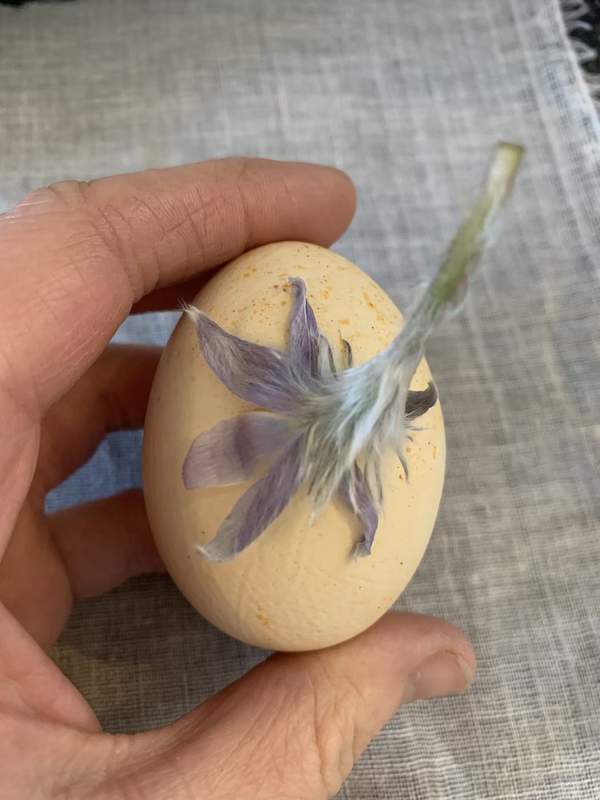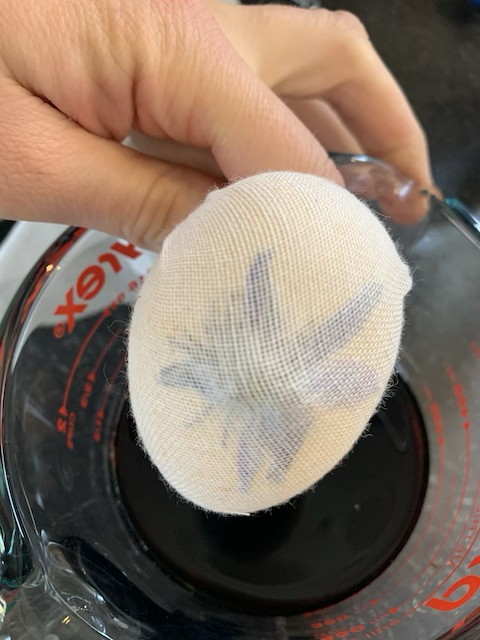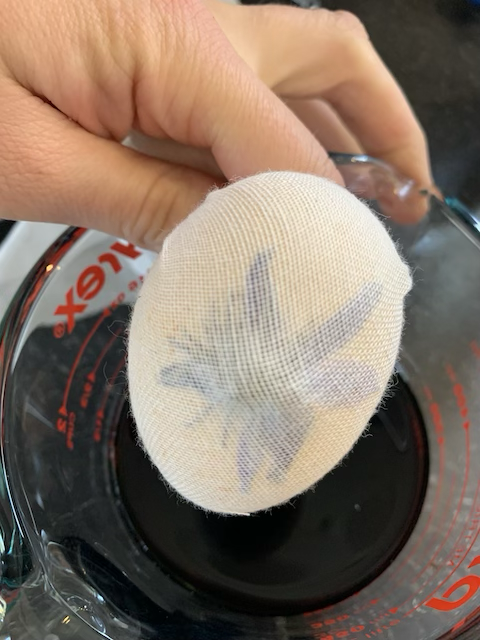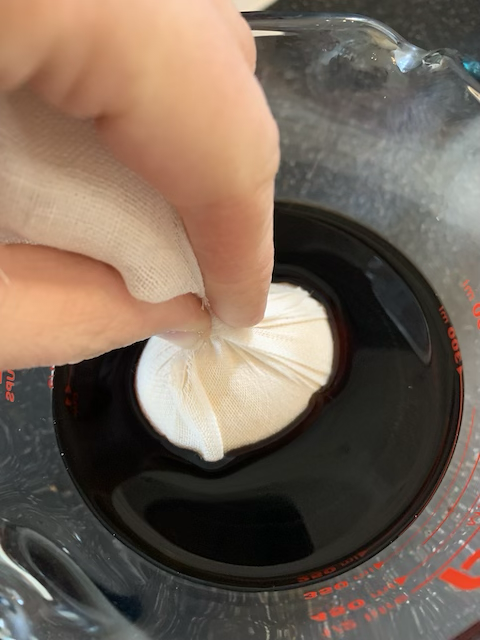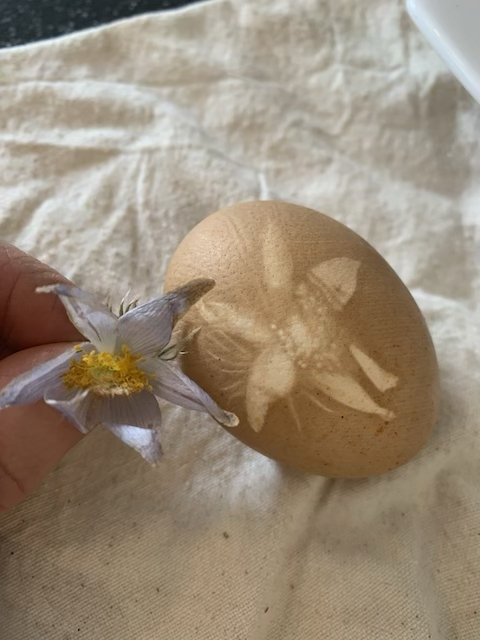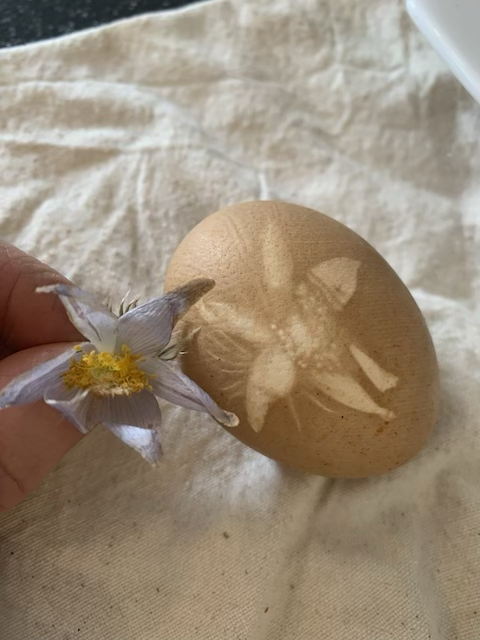 I pressed this fresh crocus flower against the egg, wrapped it in cheese cloth and let it sit in dark tea for 15 minutes. I was so pleased with the outcome!
Hope this inspired your creativity with your egg decorating this Easter and spring. I know I am always trying new ways and embracing the natural beauty all around us.
Happy Easter!